For such a small area, Tofino and Ucluelet have some seriously good eats that, as far as I'm concerned, stack up quite well to some of the posher restaurants in Vancouver. Not that I'm a food critic or anything - as a poor student my gastronomic forays have been quite limited. But I do like eating and trying new things, and I'm always happy to eat in Tofino... although, since your dinner was probably swimming that same morning, how could you not be?
The first year we went to Ucluelet, we really didn't know the area at all. Our hosts had left some cards for various businesses in our cabin, including one for
Norwoods
. "Sure," we thought one night. "Let's try it."
The restaurant was pretty busy when we got there, as I recall, so we were seated at the bar in front of the kitchen. It turned out to be the best seat in the house, as we got to watch all the amazing dishes being meticulously prepared, and chat with the owner Richard and his chef Phil. The food is all ridiculously fresh - I usually order fish (albacore tuna is amazing), and it was usually swimming that morning. Most of their ingredients are locally sourced from the Island or in province, and are perfectly assembled and cooked.
On our last trip, we started with a pomegranate cosmo and a caramel apple martini: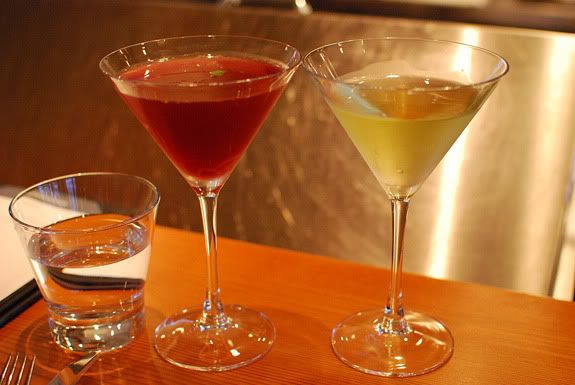 Davis ordered an octopus appetizer in a ginger chili sauce. I felt a little odd about eating octopus, but all the seafood is certified by the Vancouver Aquarium's
OceanWise
program, and it was delicious - buttery soft and full of flavour.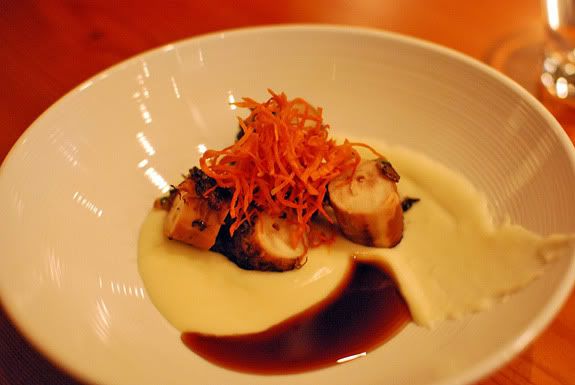 My appetizer was thin slices of pacific salmon in a mustard dill sauce, which was also very tasty.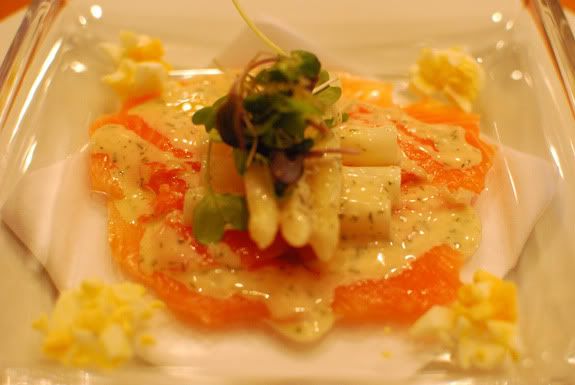 As an entree, Davis and I both ordered fish - what else can you get on a trip to the ocean? Davis chose the halibut: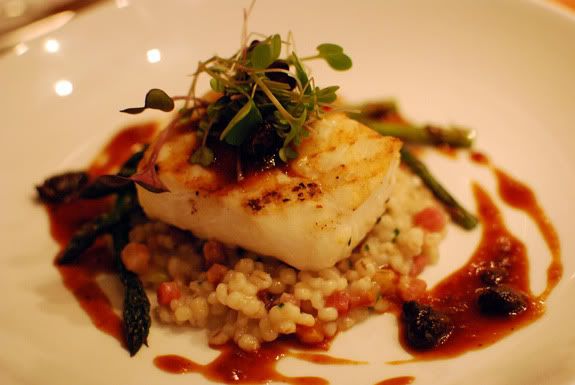 And I got albacore tuna:
For dinner, we each had the goat cheesecake. Although the rest of their menu changes with the seasons, the goat cheesecake is thankfully something that seems to have staying power, for which I am very grateful!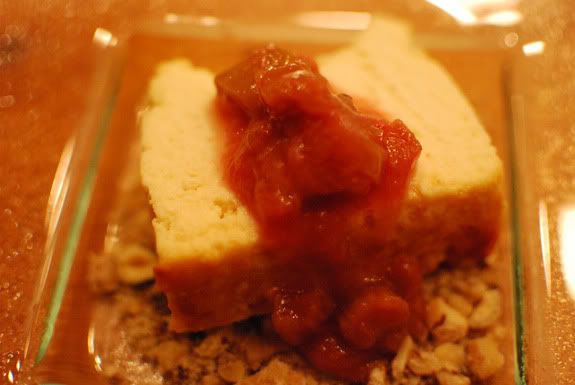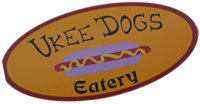 Of course, Norwoods isn't cheap, and although one year we blew our budget by eating there three nights in one trip, there are other excellent, less expensive places to eat in the area. Our usual breakfast choice, Rooster's, has since sadly shut down (which is very sad because they had excellent and economical smoked salmon eggs benedict), but
Ukee Dogs
is always a great breakfast choice. Almost everything there, even breakfast, is served hot-dog style on a toasty, soft homemade bun. We always get the Maple Scrambler, which features breakfast sausages smothered in cheese and maple syrup. Yummy!
In Tofino, we usually stop at the
Common Loaf Bakery
and coffeeshop for lunch - I think their giant salmon salad sandwiches fueled my entire open water scuba diving course. It can be a little slow during busy hours and, heads up, they only take cash, but the lemon cranberry squares are worth it.
During our most recent trip, we discovered a new (to us) restaurant:
Shelter
. We'd seen it the previous year and it looked pricey, but we were looking for somewhere to have lunch after our surf lesson and our instructor recommended this place to us. The giant fireplace is perfect for warming up after a post-ocean dunking, accompanied by a bowl of salmon and clam chowder and coffee served in a French press. It was also at Shelter that I found a new love:
The Tofino Brewing Company
. I tried their most recent beer, the Hoppin' Cretin IPA. My only complaint is that they apparently sell out almost as fast as they make it, so we couldn't take any home! And, it turns out that Shelter is not as expensive as it looks - our lunch bill probably would have been under $30 if only we'd been able to stay away from the basil-infused Caesars.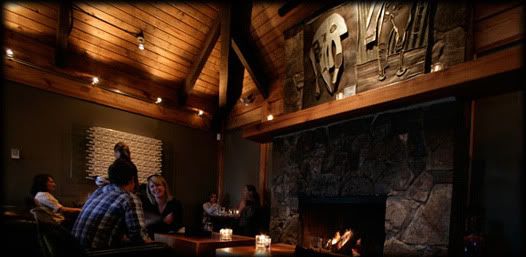 Photo via
Shelter
.
I'm looking forward to discovering even more places to eat next time I'm in the area but jeez... I'm really hungry now.