Not the excessive SUV... the bird - a rufous hummingbird (
Selasphorus rufus
), female I think... but please correct me if I'm wrong, as I'm not as good with my western birds as I am with the eastern, even with a Sibley's in hand.
Two male rufouses were buzzing around all afternoon but were too quick for me and my camera to catch. I was inside making dinner when my mom tried to get my attention from the backyard where she was sitting reading and having a whiskey - "Victoria.
Victoria.
Victoria!!" without disturbing the little green hummingbird sipping from our irises.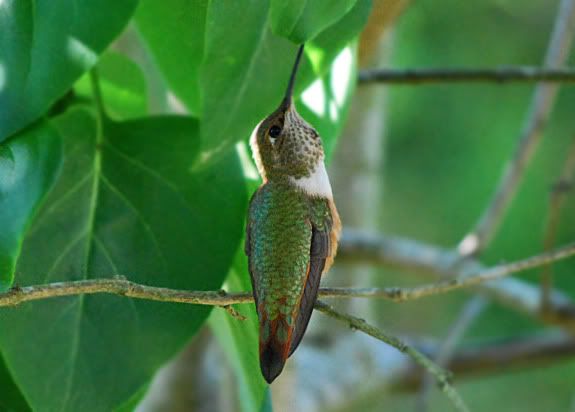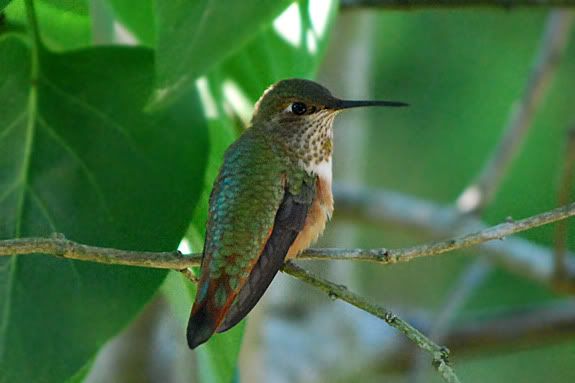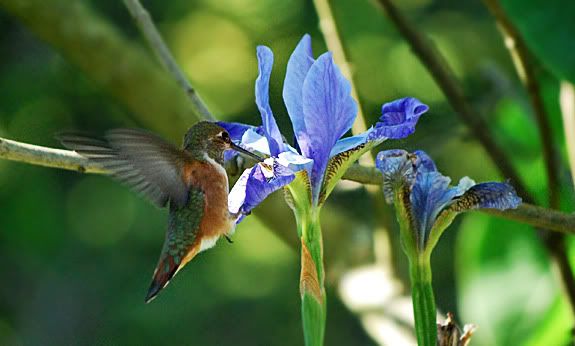 Tiny feet!!!