A couple of months ago I wrote about
how I made a cheap DIY light box
out of cardboard and tissue paper, with some assistance from my cat Jasmine.
My other
slave driver
shop assistant is Jasmine's sister Ariel. We adopted them both as kittens from the SPCA about 6 years ago, and they've been the smallest and hairiest members of our family ever since.
Although we do sometimes find them in places they oughtn't to be, giving unsolicited advice.
"I'm just inspecting your quality control... your light box sucks. It's clearly not cat-proof."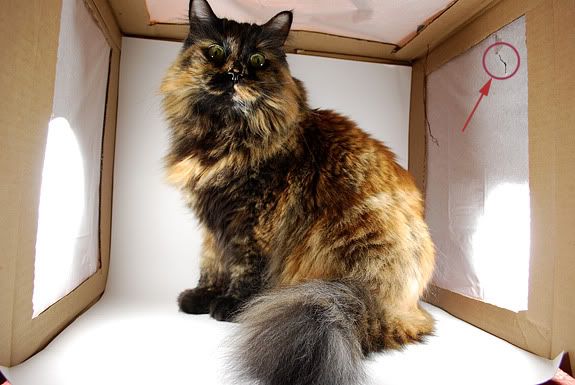 "We're going to have to have a talk. What's your 5-year business plan? I would say that your focus on jewelry is somewhat short sighted. You're totally missing the booming household market for cat treats and extra scratches."