This Saturday, Davis and I went to the
Powell Street Festival
, a celebration of the Japanese community in Vancouver.
On our way, we passed this beautiful mural in Chinatown: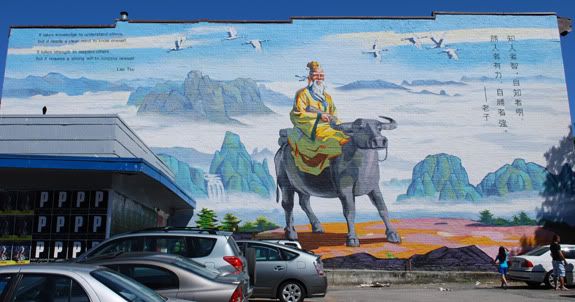 with a very thought-provoking quote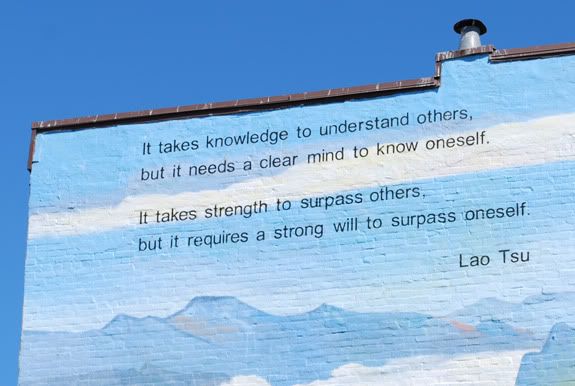 The festival is held in Oppenheimer Park in the somewhat infamous downtown east-side. But families and locals were mingling and enjoying the sunshine, music, and food.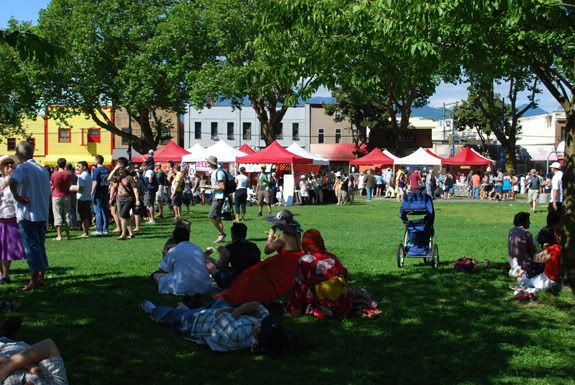 I just noticed the colourful and interesting houses behind the tents in this photo - I wish I'd had a closer look!
Davis of course was mainly interested in the martial arts demos, but a fairly large crowd had already assembled by the time we got there, and it was hard to get a good look.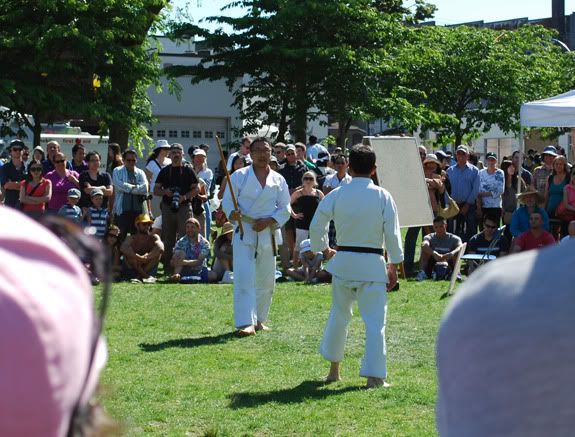 So, we headed over to the food area! These are called
manju
, and they're a variation of a Chinese pastry that contains red bean paste.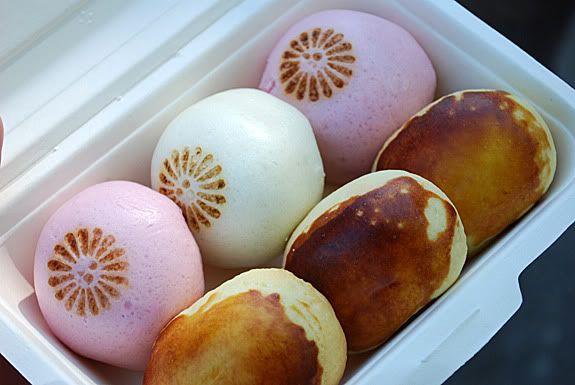 A similar item is the fresh
imagawayaki
, which is also filled with red bean paste.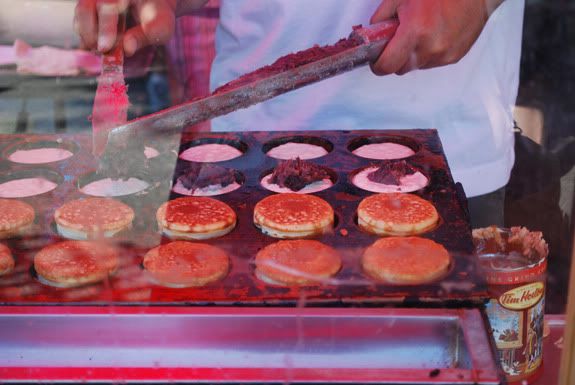 YUM!
As, uh, fascinating as it seemed, we did not visit this tent.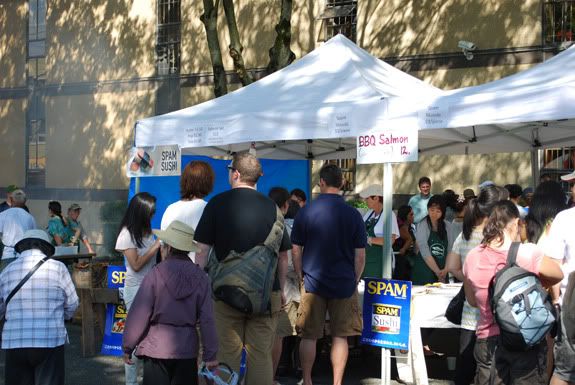 But we did try some tofu yaki with Asian slaw, and matcha smoothies.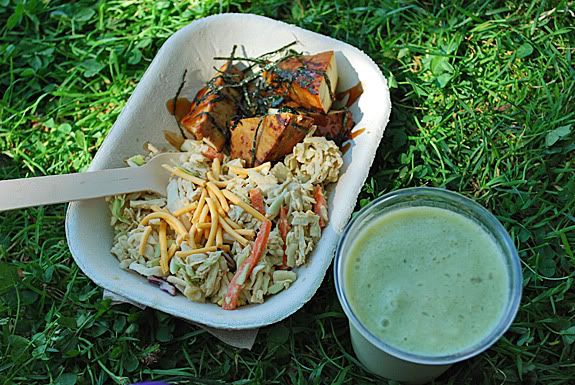 As we left, we were serenaded by Nish Rawks, a Toronto-based rapper of Japanese descent.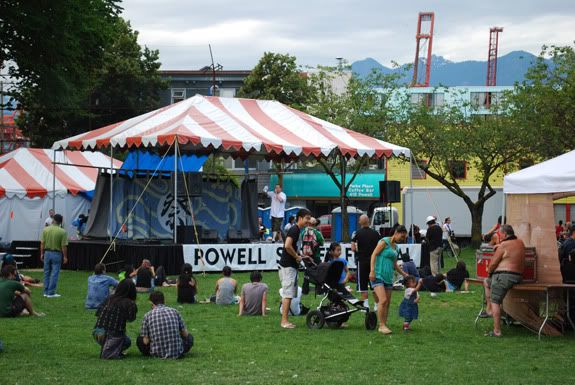 I was pretty impressed.