Davis and I like to talk about home design and decoration. When we decided to go back to school, one of the options he was mulling over was architecture, and he still loves design software and drawing out floor plans. As for me, I love colour and knick-knacks and change - I can't stand having a homogenous or permanent decoration scheme. I have different ideas for every room and I like to change things up a lot.
We have two different theme ideas for the bathrooms in our future house (we're talking like, 10-15 years down the road). The main or master bathroom will be in Japanese style, and we want to have a big, wooden
ofuro
bathtub. These are deep baths used more for soaking and relaxing rather than strictly for cleaning - sort of like a hot tub.
These are some of our inspirations: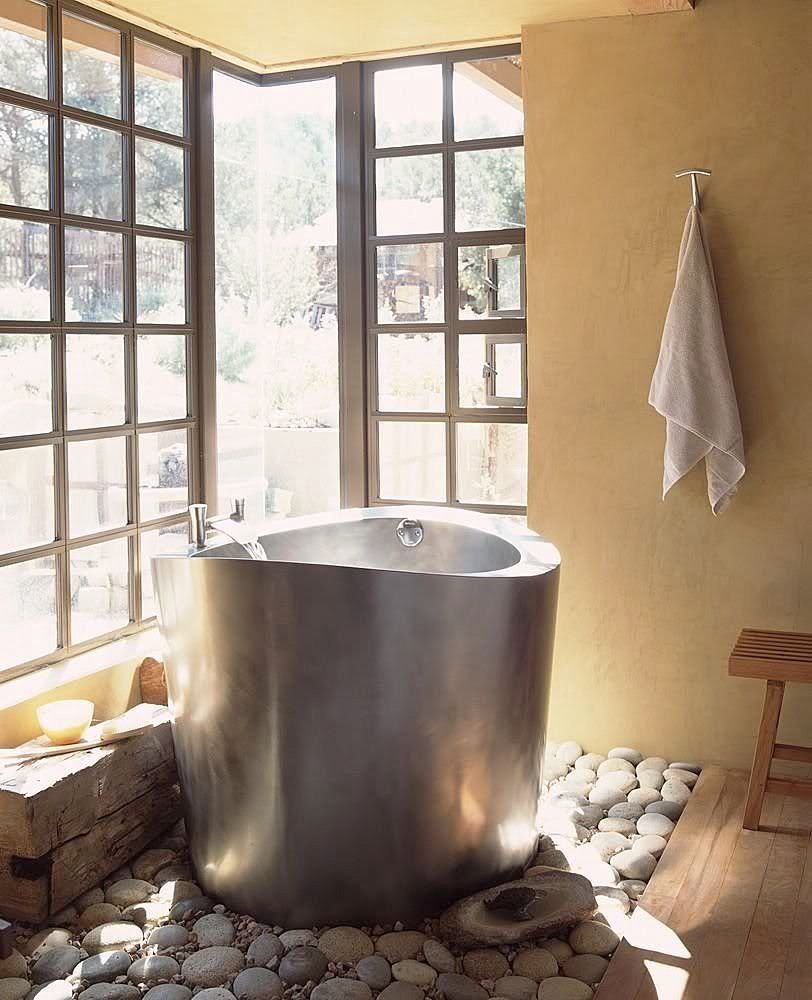 [Image by
Home Portfolio
; stainless steel tub by Diamond Spas]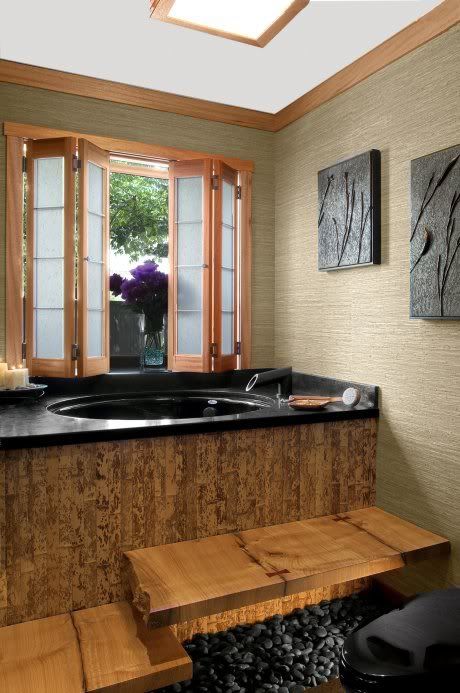 [Image from
SILive
; bathroom design by Michael Ranson]
[Image from
Bornplaydie.com
; Sanbare Hotel, Izu, Shizuoka, Japan]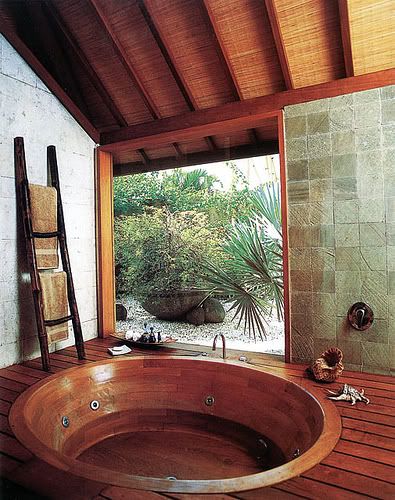 [could not find photo credit - contact me if you know where this is from!]
While the
ofuro
is mainly Davis's idea, being the Japanese studies major, my contribution to the bathroom design is river pebble floors and open-concept rain showers (the latter of which will probably have to be in the master bathroom as well). I love beachy, water, coastal themes, and I find the pebble floors really attractive... imagine the feel of the cool bumpy stones on your feet on a hot day!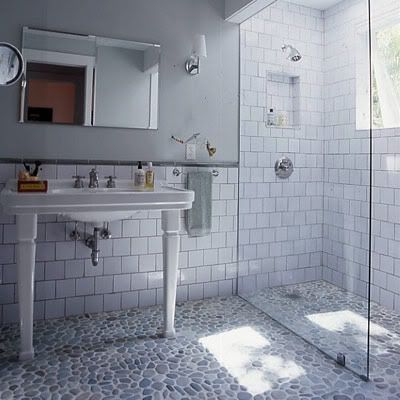 [image by Deborah Whitlaw Llewellyn from
Coastal Living
]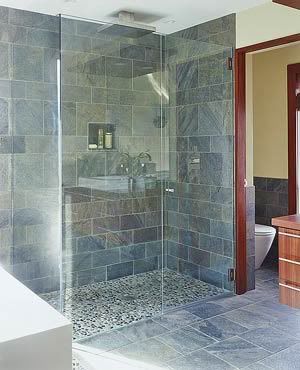 [image from
Kitchen & Bath Ideas
]
[image from
CutieGadget
; water tile by Kohler]
[image by
Brian Scott
; Saman Villas Hotel, Sri Lanka]
I sometimes have recurring dreams about those rain tile shower spouts - but usually they're somewhere inappropriate like in the middle of a large, dim, carpeted room. I'm not sure what this says about my psyche.