I don't care what the calendar or planetary axes tell me - the first day of spring is the first day I see a red-winged blackbird. And that day was today.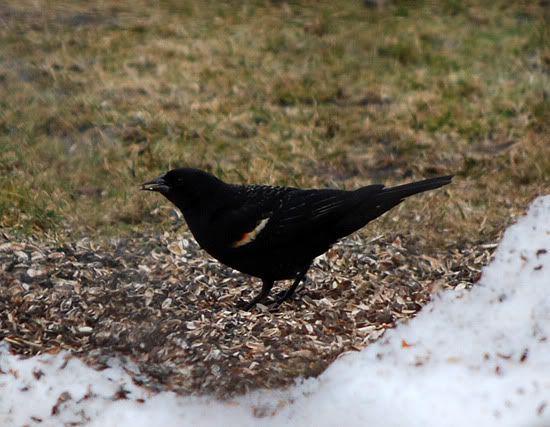 Further support for my arguments came in the form of geese and American robins.... or the business end of an American robin, anyway.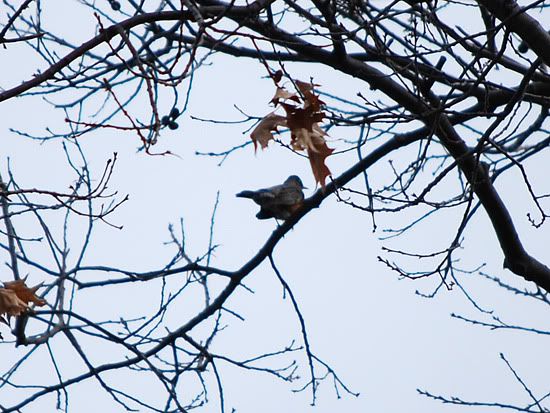 The blue jays have stuck around all winter, but they seemed to be enjoying the spring sunshine as well.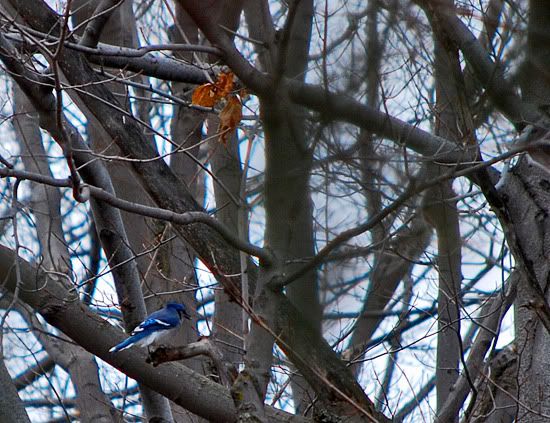 A dark-eyed junco takes stock of what the melting snow has revealed.
The white-breasted nuthatches also persevered throughout the winter, but are much more active now that there are more bugs to catch under the tree bark.
I'm looking forward to my first real birding trip of the year next weekend, rather than tromping though my backyard with my zoom lens like a weirdo.